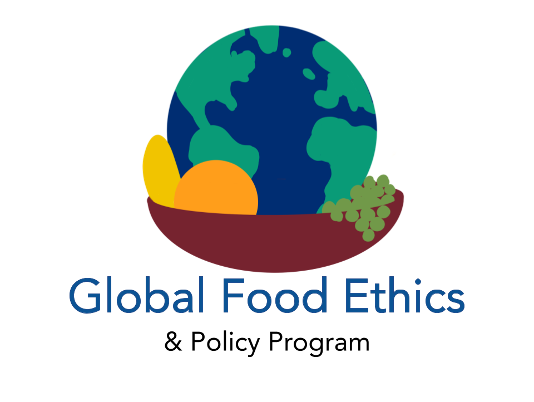 What Drives Our Work?
Food systems are disrupting the climate and degrading natural resources, which is creating a feedback loop that in turn further impacts food systems.

Nutrition and food security are not improving for many people and worsening in some regions and among certain demographics.

Dietary patterns are unhealthy and unsustainability for a significant proportion of the world's population.

Much of the global population is unable to afford or access a nutritious diet.

Current data and analyses are insufficient to understand the state of food systems, their dynamics, and how workers and consumers benefit or fail to benefit from food systems.

There are many trade-offs when it comes to transforming our food systems that come with a complex set of ethical and equity implications.
GFEPP works across three pillars to achieve our goals:
We generate and disseminate new scientific evidence and ethics scholarship relevant to food systems. Our trans-disciplinary research integrates perspectives from science, ethics, policy, and practice. Areas of focus of our research include:
Improving food system decision making
Understanding how foodscapes influence diets
Exploring the most vexing ethical debates in food systems dialogues and policy
We prepare the next generation of educators, policymakers, and development practitioners to become leaders in sustainable food systems, policy, and ethics.
We provide guidance on ethical, political, social, health, and nutrition issues interconnected with food systems. We research sustainable solutions that achieve more equitable food security by working with partners such as policymakers, civil society, farmers, and communities to provide on-the-ground solutions.
1. Ethical Challenges in Projections of Global Food Demand, Supply, and Prices
2. The Food Sovereignty Movement and the Exceptionality of Food and Agriculture
3. The Case for the Professionalization of Farming
4. Global Agricultural Research and Development: Ethics, Priorities, and Funders
5. Climate-Smart and Climate-Just Agriculture
6. Ethics of Meat Consumption in High-Income and Middle-Income Countries
7. Choose Food