The Berman Institute is a world leader in bioethics.
Arising almost a quarter-century ago from an informal bioethics interest group of faculty members dispersed across Johns Hopkins University, the Berman Institute has 42 faculty holding joint appointments at the Hopkins schools of Medicine, Nursing, Public Health, Arts and Sciences, and Advanced International Studies. They are among the most distinguished scholars in the field.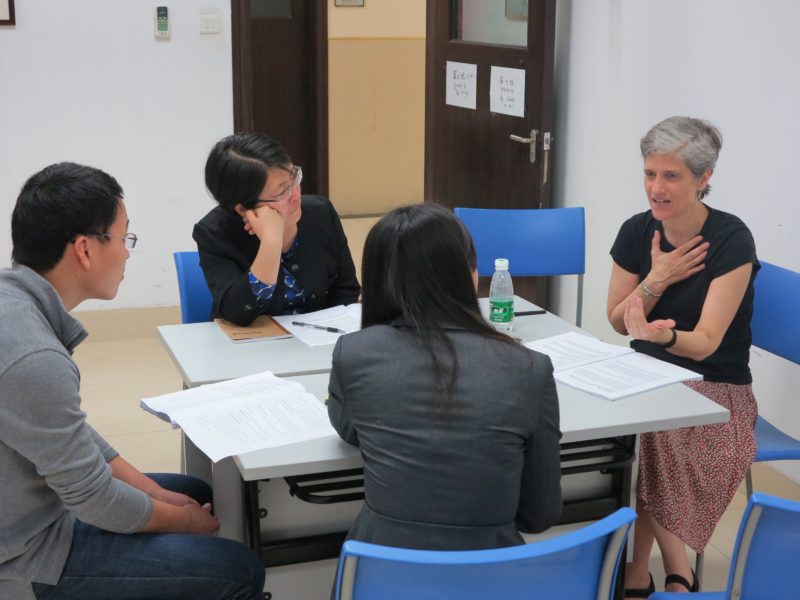 We have our own physical home in Deering Hall, a historical landmark on the Hopkins East Baltimore medical campus. A dedicated building for a university bioethics center is rare, and supports our academic community environment.
In 2014, the Berman Institute became the first bioethics center to have an endowed directorship. Our robust endowment, and strong base of donors, provide support for the impactful work of Berman's faculty.
Funding for the Berman Institute comes from public research grants, private foundations, and philanthropic contributions. 
What is Bioethics?
Bioethics is a dynamic, collaborative, multidisciplinary, and often messy discipline. As technology and science advances, we work to make sure people's needs come first.
Meet a Bioethicist
There is no single path to a bioethics career. Our faculty span the fields of philosophy, science, medicine, nursing, law, public health, and the social sciences.
Our History
Phoebe Rhea Berman believed there was no better place than Johns Hopkins to address the ethical dilemmas raised by advances in medical discovery.