Participant Bios
Renee Boss, MD, MHS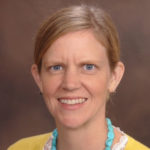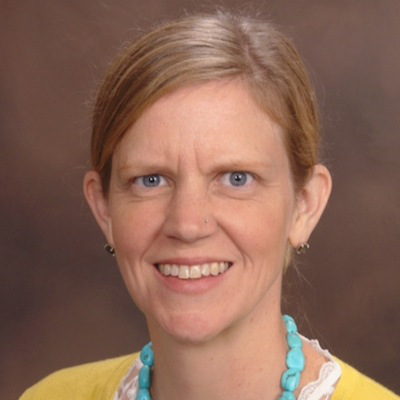 Renee Boss, MD, MHS is an Associate Professor of Neonatology and Palliative Care at Johns Hopkins University School of Medicine and is core Faculty at the Johns Hopkins Berman Bioethics Institute.  Dr. Boss's research focus is at the intersection of palliative care, bioethics, and neonatology and targets parent-clinician communication and decision-making for the sickest infants and children in the intensive care unit. Her recent work is centered on children with chronic critical illness, particularly those with repeated and prolonged hospitalizations and dependence on medical technology.  This work explores the experiences of clinicians, families, and health systems in caring for these children.
Rebecca Seltzer, MD, MHS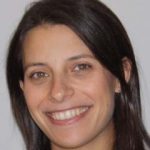 Rebecca Seltzer, MD, MHS is an Assistant Professor of Pediatrics at the Johns Hopkins School of Medicine and faculty at the Berman Institute of Bioethics. Her research involves improving care for children with medical complexity, with a particular interest on those in the child welfare system. She is exploring the ethical and policy challenges that arise when caring for this vulnerable population, including challenges related to medical decision-making, conducting research with children in foster care, and gaps in community supports and placement options for children with medical complexity. She is an attending physician at the Harriet Lane Primary Care clinic, where she oversees pediatric residents and medical students. She is currently developing the Bridging to Wellness clinic, a follow-up clinic for children evaluated for abuse and/or neglect by the child protection team at Johns Hopkins.
Paul Brylske, MSW, LCSW-C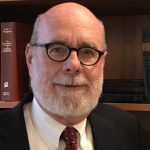 Paul Brylske received his Masters Degree in Social Work from the University Of Maryland School Of Social Work in 1982. He was trained in family therapy at the Child Guidance Clinic in Philadelphia. Paul has worked the field of child welfare, children's mental health and developmental disabilities for over 40 years. He has worked with children and their families in a variety of settings including; group home, psychiatric hospital, residential treatment center, emergency room, outpatient, and currently in treatment foster care.
Over the previous 30 years Paul has worked at the in Kennedy Krieger Institute's Therapeutic Foster Care (KKI-TFC) Program as a clinical social worker, supervisor, program manager, and currently as Director. The KKI-TFC program serves families and their children who have and medically fragile conditions, developmental disabilities and/or experience behavioral and emotional challenges resulting the toxic stress of complex trauma. The (KKI-TFC) program also serves adults with developmental disabilities and medically fragile conditions who have aged out of foster care. Paul has published in the field of treatment foster care as well as presented throughout the United States and Canada on a variety of topics including; treatment foster care, child welfare, respite, children's mental health, childhood trauma, developmental disabilities, and outcomes.
Paul is currently a member of the Family Focused Treatment Association's (FFTA) Research Committee as well as the Maryland Chapter of FFTA. He has served on several Maryland State committees, workgroups and councils in areas of child welfare, behavioral health, developmental disabilities and medically fragile conditions.
Joan Kaufman, PhD
Joan Kaufman received her PhD in Clinical Psychology from Yale University where she served on faculty in the Department of Psychiatry from 1998-2015. In 2015 she was recruited to Baltimore to serve as Director of Research at the Center for Child and Family Traumatic Stress at Kennedy Krieger Institute. She also holds an appointment as a Professor of Psychiatry at Johns Hopkins School of Medicine. Dr. Kaufman's research is in the area of child abuse and neglect, spans from neurobiology to social policy, and uses tools from psychology, genetics, and neuroscience to understand resilience and mechanisms of disease risk associated with early adversity. She has received consistent funding from the National Institute of Health for her research, and has published over 100 peer-reviewed professional articles and book chapters. She also authored the book Broken Three Times: A Story of Child Abuse in America (Oxford University Press), which is a narrative non-fiction story that follows one family through the child welfare system, with each chapter providing launching points for discussing state-of-the-art policy, practice, and scientific updates.   Dr. Kaufman is also first author on KSADS child psychiatric diagnostic interview which has been translated into more than 30 languages and updated to a web-based computer-administered format. As a developer of the KSADS, Dr. Kaufman has served as a consultant on numerous federally-funded and industry-sponsored child psychiatric clinical trials.
Rene Averitt-Sanzone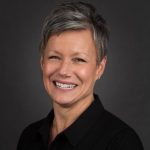 Rene Averitt-Sanzone is the Executive Director at Parents' Place of Maryland since June of 2017 and prior to that she worked as the Regional Technical Assistance Co-Director for the OSEP funded parent centers in the mid-south region. She has held a variety of roles in the field of special education – Parent Educator, Early Childhood Behavior Specialist, Evaluator, and Charter School Administrator. Rene has a undergraduate degree in Psychology and a masters in Organizational Change Management. She is the parent of two grown daughters who are deaf.
Jay Berry, MD, MPH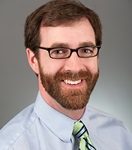 Jay G. Berry, MD, MPH, is an Assistant Professor of Pediatrics at Boston Children's Hospital and Harvard Medical School. As a general pediatrician and hospitalist, Dr. Berry's clinical, quality improvement initiatives, health services research, and policy work have focused on optimizing care and health outcomes for children with medical complexity through proactive care planning, integrated health information management, high quality perioperative planning, and use of home and post-acute care services. He directs the multi-institutional Complex Care Quality Improvement and Research Collaborative, sponsored by the Children's Hospital Association. He is also the associate director of the Maternal and Child Health Children with Special Healthcare Needs Research Network. His work has been awarded by the Center for Integration of Medicine and Innovative Technology, Agency for Healthcare Research and Quality, and AcademyHealth. ​
Marisa Berry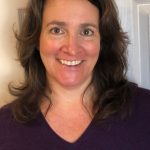 Marisa Berry has been the primary caregiver for her daughter, Alexandra, since 1999 and has two other children, Nicholas and Daniel. She lives in Ellicott City, Maryland and is a hopeful advocate of other parents/caregivers of medically complex children.
She is also an administrative assistant in the office of Howard County Pediatrics (2015 – present) and graduated from University of Maryland Baltimore County in 1991 with a degree in Sociology and Early Childhood Education.
Deborah Brown, RRT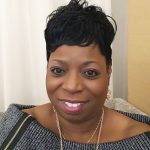 Deborah Brown is a Registered Respiratory Therapist with 40 years' experience in Respiratory Care. Deborah's experience has included 12 years in the Pediatric ICU as a charge therapist; she then worked with Johns Hopkins Quality Assurance and Education Division providing respiratory orientation to nursing divisions as well as over 20 years with Johns Hopkins Home Care Group. Deborah is currently the Clinical Manager of Respiratory Services at Johns Hopkins Home Care Group, managing both pediatric and adult home care patients. She leads a strong team committed to providing safe quality care in the home. Deborah serves on the Global Collaborative Tracheostomy Committee, Johns Hopkins Quality Safety and Ethics Committees, Pediatric Professional Advisory Committee, the Gilchrist Hospice Patient Advisory Committee and is a member of the COPD Clinical Council.
Celinda Carr, LCSW-C, CCM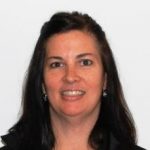 Celinda Carr is a Licensed Certified Social Worker-Clinical and a Certified Case Manager.  She has over twenty years of clinical social work and case management experience in Maryland.  For the past seven years she has worked for The Coordinating Center, a non-profit organization that has been providing care coordination for individuals with disabilities and complex healthcare needs for over 35 years.
Celinda's current position is Program Manager for Children's Community Services.  She oversees the care coordination of 4,000 clients in Maryland who participate in the Rare and Expensive Care Management (REM) program. These clients and caregivers often require linkage to primary and specialty care providers, facilitation of durable medical equipment/supplies, connection to clinical, educational, and therapeutic programs, and referral to community resources.  The Coordinating Center initially sees these clients in their homes with their caregivers to ensure a complete and thorough assessment of all needs.  Subsequent visits can take place at schools, day programs, therapy settings, medical appointments, or hospitals.  Monthly contact is maintained with the clients and/or caregivers to ensure appropriate goals are in place and progressing forward.
Diana Fertsch, MD, PhD, FAAP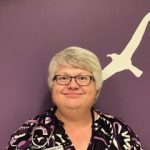 Dr. Diana Fertsch is a practicing pediatrician at Dundalk Pediatrics for 24 years. She received her undergraduate degree from University of Maryland/Baltimore County and her PhD in immunology from Uniformed Services University of the Health Sciences. She attended medical school at The Johns Hopkins University School of Medicine and completed her residency at The Johns Hopkins Hospital.
Dr. Fertsch is the immediate Past President of the Maryland American Academy of Pediatrics. She has enrolled her practice to participate in many quality improvement and innovative projects over the years including caring for children with special health care needs, screening children for developmental issues, establishing protocols for youth transitioning to adult services, improving vaccination rates in children, and creating a health education program for children that struggle with obesity. She enjoys teaching medical students and pediatric residents. The best part of her day is supporting her patients and families to celebrate wellness and guide families through the challenging times.
Chris Feudtner, MD, PhD, MPH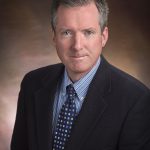 Chris Feudtner is a pediatrician, clinical investigator, and ethicist at The Children's Hospital of Philadelphia and the University of Pennsylvania who focuses on improving the lives of children with complex chronic conditions and their families.  Over the years, he has conducted a wide variety of research projects and been involved in developing clinical programs while also taking care of complex pediatric patients, including providing palliative care, as well as providing clinical ethics consultations.  He lives outside of Philadelphia with his wife (a family physician), three children, and dog.
Kimberly Floyd, MSN, RN

Kimberly Floyd is a Registered Nurse who works for HealthCare Access Maryland (HCAM) as the Director of the MATCH (Foster Care) Program.  In her role, she has oversight of a team of Registered Nurses, Licensed Social Workers, Health Care Coordinators, and Administrative staff who provide medical case management to the 1900 children in Out of Home Placement through the Baltimore City Dept of Social Services.
While Kim has a background in critical care, she has also spent more than 20 years working in various areas of Public Health advocating and caring for vulnerable populations.  When not working with HCAM she teaches Community Health to nursing students at Stevenson University and also functions as a nurse educator in Medstar's Franklin Square Hospital.
Kim possesses an MS and BS in Nursing as well as a BS in Public Health.  She is a native of Philadelphia, has been married for 30 years, and has 3 adult sons.
Karen Fratantoni, MD, MPH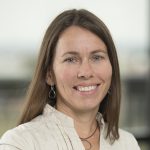 Karen Fratantoni, MD, MPH is an Assistant Professor of Pediatrics at the George Washington University School of Medicine and Health Sciences, an attending physician in the Goldberg Center for Pediatric Community Health at Children's National Medical Center, and the Medical Director of the Complex Care Program.  She provides clinical care to children with complex medical conditions who require multi-specialty care and supports families during their journey with their medically fragile children.
Janet Furman
Janet Furman is a Program Manager at the Maryland Department of Health (MDH). She currently works as the Director of Children's Services for the Developmental Disabilities Administration (DDA).  Ms. Furman has worked for the DDA for eight years. She was initially hired as a Coordinator of Autism and Behavioral Health Services.  Prior to that, she worked as a supervisor for case managers serving people with intellectual and developmental disabilities. She worked closely with medically fragile children moving out of Mount Washington Pediatric Hospital in the 1990's and was involved in locating community services for people who were moving out of Rosewood Center in 2009. Janet lives in Towson and has 5 adult children.  Her youngest was diagnosed with retinoblastoma as a 2 year old and she has spent a great deal of time in the Hopkins Pediatric Oncology department over the years.
Julie Hauer, MD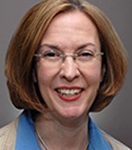 Julie Hauer has focused on the complex medical and palliative care needs of children and young adults with severe neurological impairment (SNI) for over 20 years. Her clinical and research interests include symptom treatment and decision making for such individuals. She is board certified in Pediatrics and in Hospice and Palliative Medicine. She is faculty at Boston Children's Hospital, Harvard Medical School and is the medical director at Seven Hills Pediatric Center, a facility providing respite and long-term care for children and young adults with SNI. She has written a book on the medical and palliative care needs of such individuals: Caring for Children Who Have Severe Neurological Impairment: A Life With Grace.
Hilary Heslep, JD, MSW, LCSW-C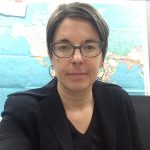 Hilary Heslep worked for Darlene A. Wakefield, P.A. as child's counsel for children in abuse and neglect cases in Baltimore City from 2003-2013.  She then worked as a social worker in Child Protective Services in Baltimore County from 2013-2017.  She spent 20 months as a medical social worker in outpatient pediatrics at Johns Hopkins before joining Baltimore City DSS as a staff attorney in November 2018.  Hilary is very interested in best practices in child welfare.
Susan Huff, MSN, RN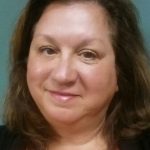 Susan M. Huff, MSN, RN is the Senior Director of Johns Hopkins Pediatrics at Home. Sue is recognized as a leader in Palliative, Hospice and Home Care. Her career has focused on the development of programs for the care of children with complex illness and their families. As an educator in Home, Hospice, and Palliative Care, her career began in pediatric oncology and pain management; she started the first pediatric Pain Management service at the Women and Children's Hospital in Buffalo New York in 1989. At the same time, she also developed the Essential Care Program; one of the first Pediatric Palliative Care Programs in the United States. She began working on a national level to change hospice care for children and to develop Palliative Care Programs across the United States through advocacy. Sue chaired the NYS Palliative Care Coalition and the National Hospice and Palliative Care Advisory Council for Children for several years. In 2006, she joined Johns Hopkins Medicine. Pediatrics at Home is a comprehensive company that cares for children at home and in the community serving Maryland and the District of Columbia. The company provides home health, infusion pharmacy, home medical and respiratory services. In addition, Sue consults for Johns Hopkins International; and is currently working on projects in China. She also teaches as an adjunct instructor for Colorado State University Palliative Care Graduate Programs. Sue credits children and their families as her greatest teachers, driving her interest in the development of programs to assure families have both access and choices in care.
Rebecca Jones Gaston, MSW

Rebecca Jones Gaston is the Executive Director of the Social Services Administration (SSA), the Maryland Department of Human Services. Under her leadership, Rebecca provides strategic vision and guidance for transforming Maryland's social service system. SSA's longtime core values are the foundation of its transformation: Collaboration, Advocacy, Respect and Empowerment. These are the values that Rebecca has promoted throughout her more than 20 year career by putting individuals' and families' safety and well-being at the center of child welfare and adult services.
She continues to shift the service delivery paradigm to ensure Maryland is achieving the best possible outcomes for the most vulnerable populations. She has formed strategic partnerships with organizations that share the same goals of safety, permanency and well-being for those served by the agency.
Rebecca holds a BA in psychology from Georgetown University and a MSW from the University of Pennsylvania.
Richard Katz, MD, MBA, FAAP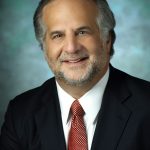 Dr. Richard M. Katz is an associate professor in Pediatrics at the Johns Hopkins University. He serves as the Vice-President, Medical Affairs and Chief Medical Officer of the Mount Washington Pediatric Hospital. He is currently Medical Director of the Mount Washington Pediatric Hospital Feeding Disorders Program and author of numerous chapters on Feeding Disorders in Children.
Dr. Katz received his Bachelor's degree from Washington University in St. Louis and his Medical Degree from Northwestern University, Chicago. He completed residency training in pediatrics at the University of Chicago and the University of California, San Diego. He also completed a fellowship in Pediatric Gastroenterology and Nutrition at the University of California, San Francisco. He holds a Master's in Business Administration from Johns Hopkins University. Clinically, Dr. Katz is a Pediatric Gastroenterologist. He is a recent graduate of  the Harvard Global Pediatric Leadership Program.
Dr. Katz has been the Chief Medical Officer and Vice-President of Medical Affairs at Mt. Washington Pediatric Hospital for the past 15 years. Mt. Washington is a unique hospital jointly owned by Johns Hopkins Medicine and the University of Maryland Medical Systems. In this capacity he has been involved in corporate decisions as to major renovations, programming for hospital services and strategic planning for the hospital. In his daily activities he administers the medical staff with hiring decisions and monitoring of the credentialing, both physicians and nurse practitioners. He supervises quality assurance programs for the medical staff and is the chair of the Pharmacy and Therapeutics Committee. Further, he is responsible for all of the budgetary issues for the Department of Pediatrics at Mt. Washington.
Additionally, Dr. Katz sits on the Medical Staff Conference Committee at the Johns Hopkins Hospital and is the only elected member of the Johns Hopkins Medical Board. In this role as part of the Medical Board, he sits on the Administrative Committee of the Medical Board and reviews all policies that are to be submitted to the Medical Board for approval
Dennis Kuo, MD, MHS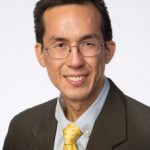 Dennis Z. Kuo, MD, MHS is a primary care pediatrician with a special interest in children with disabilities and medical complexity.  He is Associate Professor of Pediatrics at the University at Buffalo, Division Chief of General Pediatrics at UBMD Pediatrics and an attending physician at Oishei Children's Hospital in Buffalo, NY.  His academic work has focused on family-centered care and family-identified health care needs of children with medical complexity, population health, care coordination design and health care system reform. Dr. Kuo is the current Chair of the American Academy of Pediatrics Council on Children With Disabilities (COCWD) and he is a member of the Board of Directors of Family Voices.
Jennifer Lowther, MSW

Ms. Jennifer Lowther is the Clinical and Quality Initiatives Director at The Institute for Innovation & Implementation at The University of Maryland School of Social Work. In this role, she leads technical assistance for various child welfare, behavioral health, finance and crisis response projects and grants across Maryland. She supports implementation of Evidence Based Practice in Maryland and oversees various clinical, quality improvement and child-serving system change projects. Previously, Ms. Lowther was the Project Director for the Children's Health Insurance Program Reauthorization Act (CHIPRA) grant, contracted by the Mental Hygiene Administration, for which she oversaw project management functions and led a three-state collaborative. Prior to joining the University of Maryland, Ms. Lowther spent seven years working in the specialty mental health managed care industry in Maryland at APS Healthcare and ValueOptions. Ms. Lowther has a bachelor's degree in Psychology and German from The Colorado College and a master's degree in Social Work from the University of Maryland, Baltimore.
Marie Mann, MD, MPH, FAAP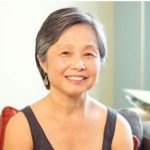 Marie Mann, MD, MPH, FAAP is the senior medical advisor and acting deputy director of the Division of Services for Children with Special Health Needs in Health Resources and Services Administration's Maternal and Child Health Bureau. Prior to joining the federal government, she practiced general and adolescent pediatrics in Louisiana, North Carolina, and Maryland. Her specific interests include family-professional partnership, health information technology, and system designs that optimize health and health care for children and youth. Dr. Mann received her medical degree from Tulane University School of Medicine and completed postgraduate training in pediatrics at Duke University Medical Center, Tulane University Medical Center, and New Orleans Charity Hospital. She is board certified in pediatrics and holds a Master of Public Health degree from the University of North Carolina in Chapel Hill.
Debbie Marini, MSW, LCSW-C
Debbie Marini is a Licensed Clinical Social Worker with over 20 years of experience in Child Welfare, primarily in Treatment Foster Care, Adoption as well as Community Based Services. She is currently the Director of Placement and Permanency at the Social Services Administration and was previously the Executive Director at Building Families for Children. Her clinical work has focused on treatment planning, behavioral support, parenting, and crisis intervention.
Dianne McGinn, LCSW-C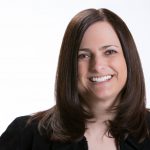 Dianne McGinn, LCSW-C, joined MENTOR Maryland in 1993, about the same time the state of Maryland began deinstitutionalizing children with medically fragile conditions.  Dianne developed services around the needs of the children being deinstitutionalized, creating one of the first private foster care programs in Maryland to exclusively serve children with complex health needs.  She has spent her career directing and growing the program to best serve Maryland's most vulnerable foster youth.  More than 25 years later, Dianne's passion continues to be locating and supporting medically fragile foster homes where children may live safely with families who love them – and in many cases adopt them – regardless of the complexity of their health challenges.
Glinna Michael, RN
Glinna Michael, RN is the QI Coordinator for the REM Program, Division of Children's Services, Office of Health Services Maryland Department of Health. Glinna graduated from Maryland General Hospital School of Nursing in 1981. She worked for 15 years in the ICU, including 3 years as Clinical Manager, and then for 11 years in the PACU. She has spent the past 12 years working for the REM Program, where she was previously the REM Intake Nurse.
Mitchell Mirviss, JD

Mitchell Mirviss is a partner at Venable LLP, where he co-chairs the firm's appellate practice group and oversees Venable's Maryland pro bono work. In addition to his commercial work, Mitch has worked for many years on child welfare, disability rights, civil rights, and domestic violence issues. For example, since 1988, he has served as counsel for tens of thousands of Baltimore City foster children in the federal class action, L.J. v. Massinga, monitoring compliance with a comprehensive consent decree governing placements, standards of care, mandatory services, and other protections. In 2010, he and the Public Justice Center won a major decision in the U.S. Court of Appeals for the Fourth Circuit against the State's attempt to terminate the case for lack of jurisdiction. Over the years, he has authored multiple statutory reforms to improve the Maryland child welfare system.  Collectively, these efforts have helped the State reduce the number of children in foster care by 80%. In Richmond v. DeWolfe, he established a constitutional right to counsel at all bail hearings in Maryland, affecting over 200,000 hearings each year. Along with Maryland Legal Aid, Mitch represents Dustin R., one of the most medically fragile individuals in Maryland, who is fighting efforts by the State to cut life-sustaining services; he won a landmark decision in the Maryland Court of Appeals, In re Adoption/Guardianship of Dustin R., establishing the juvenile court's power to compel DMH to provide life-sustaining services post-age 21 as a bridge to the adult system. And in Jane Doe v. DHMH, he worked with Disability Rights Maryland (formerly MDLC) to obtain comprehensive systemic reforms and protections against sexual assault at state mental health facilities.
Mitch is a longtime board member and former/future board president of Advocates for Children & Youth, Inc. and served on the board of MDLC for eleven years. He is a graduate of Harvard Law School and Yale University.
Margaret Moon, MD, MPH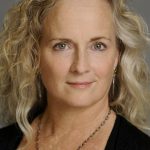 Margaret R. Moon MD MPH is the inaugural Chief Medical Officer of the Johns Hopkins Children's Center and Associate Professor of Pediatrics in the Johns Hopkins School of Medicine. Dr. Moon is core faculty in the Berman Institute of Bioethics and the Freeman Family Scholar in Clinical Ethics.  Her degrees in medicine and public health are from Johns Hopkins. Her undergraduate degree is from Michigan State University. Dr. Moon completed a fellowship in clinical medical ethics at the MacLean Center for Clinical Ethics at the University of Chicago, where she was also a Robert Wood Johnson Clinical Scholar.  Dr. Moon sees patients in the Johns Hopkins Harriet Lane Acute Care Clinic. With her colleagues in the Berman Institute's Ethics in Clinical Practice Project, she teaches clinical ethics and medicolegal issues to the Johns Hopkins School of Medicine students and teaches clinical ethics in the Johns Hopkins Hospital residency programs.
Suzanne Rybczynski, MD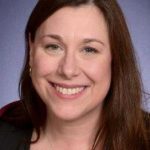 Dr. Suzanne Rybczynski is board-certified by the American Board of Pediatrics as well as a fellow of the American Academy of Pediatrics. She is an Assistant Professor of Pediatrics at the Johns Hopkins University School of Medicine.
Dr. Rybczynski earned her Bachelors of Arts in history from the University of Mississippi in 1991, and her Doctorate of Medicine from the University of Mississippi School of Medicine in 1995. She completed her residency in pediatrics at the University of Texas Southwestern Medical School in Dallas, Texas in 1998. Following her residency, she worked as an attending physician at Children's Medical Center of Dallas and as a consultant pediatrician at Mersey Community Hospital in Latrobe, Tasmania, Australia. Following her time in Australia, Dr. Rybczynski returned to her hometown in upstate New York and worked as a general pediatrician for six years. She subsequently moved to Maryland and worked as a general pediatrician and pediatric hospitalist.
She joined the faculty at Kennedy Krieger Institute in 2008 as a pediatric hospitalist. In 2010, she was appointed as Medical Director of the Pediatric Rehabilitation Unit.  Dr. Rybczynski provides pediatric care to patients on the Inpatient Comprehensive Neuro-rehabilitation Service at Kennedy Krieger Institute. Her clinical interests include spinal cord injury, traumatic brain injury, pediatric pain rehabilitation and post-orthopedic surgery rehabilitation.
In 2019, Dr. Rybczynski was appointed Associate Chief Medical Officer at Kennedy Krieger Institute.  In this capacity, she focuses on patient safety, compliance, governance and regulatory issues affecting Kennedy Krieger Medical staff.
Brandi Stocksdale, MSW, LCSW-C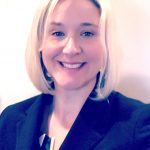 Brandi Stocksdale, MSW, LCSW-C, Deputy Executive Director for Programs for the Social Services Administration (SSA), is responsible for managing the day to day operations of SSA's programs and services.  Brandi brings a wealth of experience to her new position, having previously served in the same role as Acting Deputy Executive Director for Programs for SSA since February 2018. Prior to her role as Acting Executive Director, Brandi served as the Director of both the Child Protective Services and Family Preservation Unit, and the Placement and Permanency Unit.  She also served as Program Manager for the Substance Exposed Newborns Program which included technical assistance to the Local Departments of Social Services. Brandi spent the first 12 years of her human services career as an Intake and Assessment Social Worker and later as a Clinical Supervisor within the Child Protective Services Unit at the Baltimore City Department of Social Services.
She received a Bachelor's Degree in Social Work from UMBC and participated in the Title IV-E program. She has a Masters Degree in Social Work from the University Of Maryland School Of Social Work with a concentration in Management and Community Organizing and holds an LCSW-C. Brandi is a graduate of the Maryland Department of Human Resources Excellence in Child Welfare Supervision Program and Department of Human Services' Leadership Development Initiative Program.
B. Simone Thompson, MSW, LCSW-C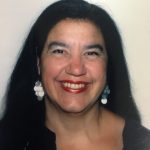 Simone Thompson is a Masters Level social worker with over 25 years of experience in the child welfare arena. She developed interest in multidisciplinary pediatric medical care via a graduate Research Assistant position and transitioning into clinical social work with the Growth and Nutrition Clinic at University of Maryland. In addition to assessment and intervention for children with failure-to-thrive, the clinic was an NIH national research site working to discern identifiable risk factors for child maltreatment. This position was followed by 12 years at Catholic Charities' Treatment Family Program, working with children placed in treatment foster care. She served in a variety of position, initially providing individual and family therapy but transitioning to a managerial role, recruiting, training, and maintaining licensure for over 100 treatment foster families. For the last ten years, Ms. Thompson has served as the Child Protection Team Coordinator at Johns Hopkins Hospital, completing forensic assessments and facilitating the investigatory process when children are admitted for injuries potentially due to child abuse. Additionally, she manages the assessment of children seen in the Pediatric Emergency Department for possible child abuse (over 1200 annually), provides training to medical residents and nursing staff, and is on-going liaison with community stakeholders including State's Attorneys' Office, law enforcement, and CPS state-wide. She is a member of multi-agency efforts focused on child welfare, including the Baltimore City Child Fatality Review Committee and the Maryland Social Services' Administration Protective Services/Family Preservation Workgroup.
Nancy & Phillip Tsagos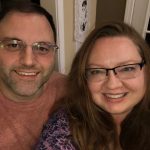 Phillip and Nancy Tsagos are Therapeutic Foster Parents for Johns Hopkins Kennedy Krieger Institute (TFC KKI) and have been with TFC KKI for five years now. Prior to their time at TFC KKI, Phillip and Nancy were foster parents with Baltimore County, Maryland's Department of Social Services. They are the adoptive parents to six year old daughter, Lisa, soon to be adoptive parents to seven year old, Julian, and current foster parents to 19 month old, Austin. Phillip and Nancy have focused their time, attention, and love on young medically fragile children with diagnoses such as congenital heart defects, skull fractures, burns, asthma and different forms of trauma as a result of their conditions and the foster care system.
During their time as foster parents, Phillip and Nancy have become champions for children's rights to medical care and have gone so far as to personally lobby Maryland State and Federal Government Senators overseeing key bills that effect the children placed in Phillip and Nancy's home. In addition, Phillip has been asked to become member a member of several Johns Hopkins Parent Family Advisory (PFAC) Boards and Nancy is a member of several pediatric heart related groups.
Renee Turchi, MD, MPH, FAAP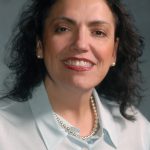 Dr. Renee Turchi is the Section Chief of General Pediatrics at St. Christopher's Hospital for Children and Medical Director of the Center for Children and Youth with Special Health Care Needs at St. Christopher's Hospital for Children in Philadelphia PA. She is the Medical Director of the Pennsylvania Medical Home Program, a statewide program for pediatric and family practices across Pennsylvania (www.pamedicalhome.org). She is a Professor of Pediatrics at Drexel University College of Medicine and Drexel University Dornsife School of Public Health.
Randi Walters, PhD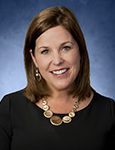 Dr. Randi Walters is a results driven executive with 25 years of progressive leadership in the field of health and human services. Prior to coming to serve in Maryland, Randi was the Senior Advisor to the Assistant Secretary for Administration at the U.S. Department of Human Services where she managed the day to day operations of an office responsible for 3 billion dollars in annual spending. Randi brings over a decade of experience working at the federal level with the Administration for Children and Families and is regarded as a national expert in child welfare workforce development and systems reform. Over the course of her career, Randi has been a child protective services worker, adoption specialist, government consultant, trainer and speaker, adjunct faculty member, and psychotherapist.
Randi completed her Ph.D. in Social Work and a Certificate of Women's Studies at Howard University and her MSW at California State University. She received her LCSW-C in Maryland in 2002. Randi lives in University Park with her husband of 25 years and has two daughters attending the University of Maryland.
Dawnn Williams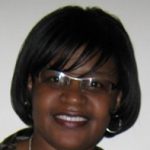 Dawnn Williams is a Program Manager at the Maryland Department of Health (MDH).  She has over twenty years of experience with Medicaid and other federal entitlement programs.  For the past ten years she has worked with MDH's Division of Nursing Services which administers the Model Waiver Program for Medically Fragile Children as well as the Nursing Services and Home Health Programs.  Dawnn and her husband reside in Maryland and are the proud parents of Rhys–a smart, fun and affectionate 3rd grader diagnosed with ASD.
Jessica Raisanen, MSPH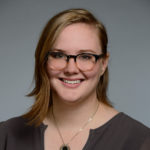 Jessica Raisanen, MSPH is a Senior Research Program Coordinator at the Berman Institute of Bioethics working on qualitative research about children with medical complexity, especially those who are chronically critically ill and technology dependent. In her current role, she has conducted over 100 interviews of caregivers and professionals (e.g. critical care physicians, primary care pediatricians, case managers, and social workers) who care for children with medical complexity, including those who are in medical foster care. Ms. Raisanen has expertise in designing and conducting ethical research, following Institutional Review Board approved protocols, performing qualitative analyses, and writing manuscripts for professional publication. She has also assisted with delivering and evaluating communication trainings for multi-disciplinary teams of inpatient providers who provide care for this population of children. She obtained a Master of Science in Public Health from the Department of Population, Family and Reproductive Health at Johns Hopkins Bloomberg School of Public Health in 2017 and a Bachelor of Science in Women's Studies and Psychology from the University of Michigan in 2015.
Suzanne Knizner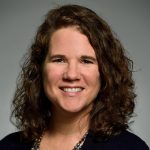 Suzanne Knizner is an experienced Event Specialist responsible for planning, organizing and hosting a variety of Berman Institute (BI) events.  Each event is designed to reach a range of Hopkins stakeholders, as well as members of the public.  Series events include the BI Seminars; Ethics for Lunch; Community Lunches; and Town Halls.  Special events are Symposiums for the JHU Exploration of Practical Ethics project and the Robert H. Levi Leadership Lectures, as well as a Theater of War: End of Life production, and the Annual Society for Bioethics and Humanities Annual Meeting Reception.  Suzanne also collaborates with the BI's Development Team to plan Board Meetings and other notable events.
Prior to joining the Berman Institute, Suzanne served as the lead agent for large scale events including Maryland Nonprofits' 25th Annual Conference, AmeriCorps VISTA's 50th Anniversary campaign on behalf of Campaign Consultation, Inc., and the Archdiocese of Baltimore Division of Catholic Schools' Teachers Awards Banquet.  Suzanne holds a B.A. in Communication from McDaniel College.