Insights from Our Experts
Insights from Our Experts
Berman Institute Founder Ruth Faden Discusses Moral Tradeoffs of Pandemic Response on Vox's "Ezra Klein Show"
Jess Fanzo on Covid-19 and Food Systems
"We desperately need to focus on the operation of food systems at the moment because we know that the quality and quantity of the food we eat is the number one risk factor in the prevention of general mortality and morbidity. If we forget the food system right now, the COVID-19 health crisis will unwittingly use the food system as a catapult to have an even bigger impact on the global burden of disease."
Read the full blog at Global Alliance for Improved Nutrition.
The government announced Monday that a healthy volunteer in Seattle is the first person in the U.S. to receive a dose of an experimental coronavirus vaccine as part of a new clinical trial. Let's take a brief look at some of the bioethics issues this trial raises. #COVIDー19

— Jeff Kahn (@KahnEthx) March 18, 2020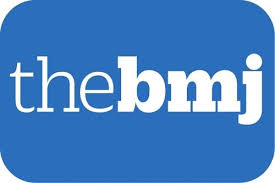 Failure to Respect Needs of Vulnerable Groups Will Undermine Response
Read Prof. Berger's BMJ paper: "Covid-19: Control Measures Must Be Equitable and Inclusive"