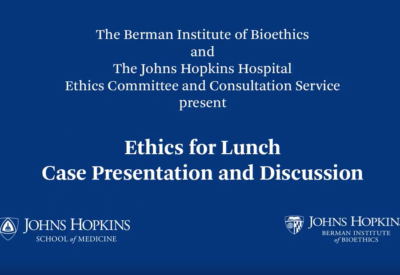 Ethics for Lunch Discusses Decision-Making Capacity and Mental Illness
The monthly Ethics for Lunch discussion used a case in which a young man with a complex history of mental illness is refusing treatment for a blood infection as the basis for a broader discussion of decision-making capacity and mental illness.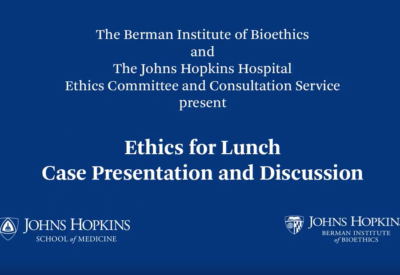 Ethics for Lunch Discusses Care of Transgender Patients
The monthly "Ethics for Lunch" discussed three cases involving transgender patients. The panel discussed the principle of respect for persons when it comes to transgender health care and explored issues of equity when aspects of routine care within the healthcare system can be viewed as harmful to patients in gender and sexual minorities.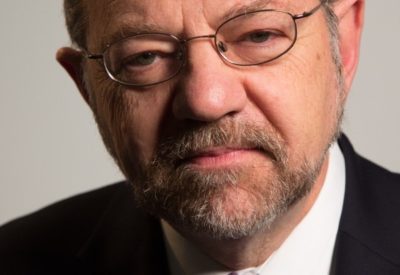 Penn Professor Jonathan Moreno launches Seminar Series
Bioethics is Advocacy: Is That So Wrong? Jonathan D. Moreno launched the Berman Institute's 2018-19 Seminar Series with his address, "Bioethics Is Advocacy: Is that So Wrong?" Moreno is the David and Lyn Silfen University Professor at the University of Pennsylvania where he is a Penn Integrates Knowledge professor. At Penn he is also Professor […]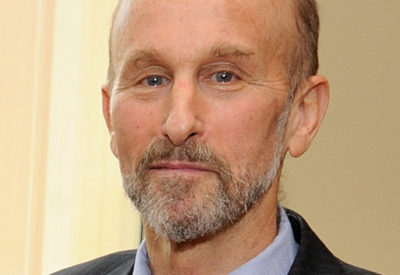 Berman Receives Transformational Gift
$15 million gift from Dr. Alexander and Vicki Levi to support the education and training of future leaders in the field of bioethics