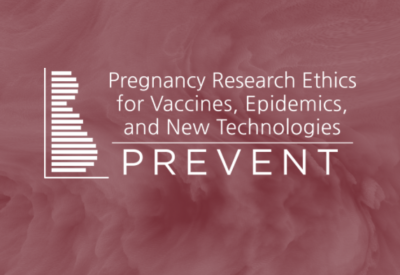 Vaccine Guidance Gains Global Attention
Berman faculty call for new approach to treatment of pregnant women in vaccine research and deployment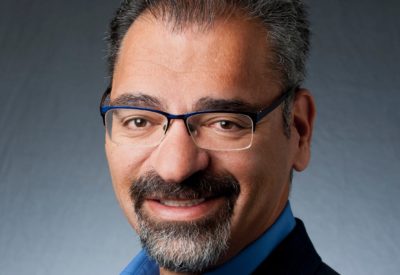 Prof. Unguru Decries Drug Shortages
Berman faculty member urges FDA to uphold basic human right of access to essential medicines
2018-19 Seminar Series
Free and open to the public, lunchtime lecture series hosts top national experts in bioethics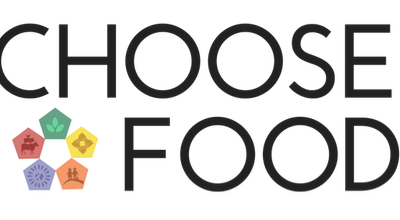 Register for the Choose Food Symposium
From Nov. 5-8, global leaders will gather to examine ethical issues associated with food and agriculture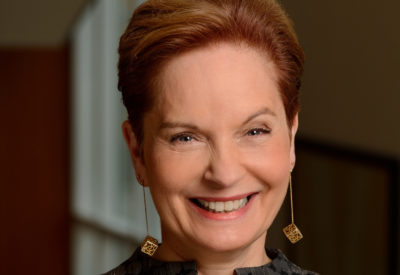 Prof. Rushton Named to National Committee
National Academies of Science, Engineering and Medicine to study clinician burnout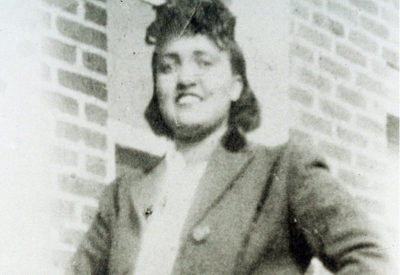 Honoring an Immortal Contribution
JHU President Ron Daniels announces new Berman Institute building to be named for Henrietta Lacks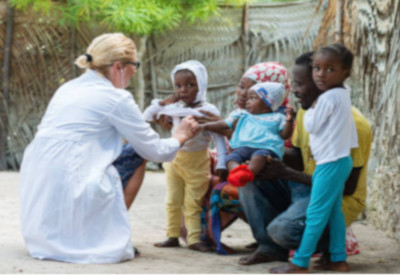 Vaccinating Pregnant Women Against Ebola
Prof. Ruth Faden co-authors article urging vaccination of pregnant and lactating women exposed to virus in midst of outbreak.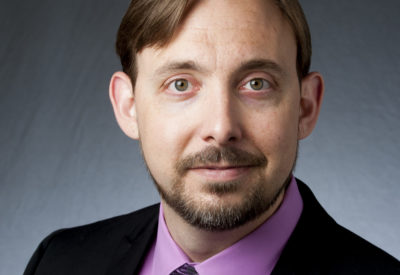 Rieder continues Seminar Series with talk on America's Opioid Crisis
Even as America's opioid crisis has grown, it has received fairly little sustained attention in the bioethics literature. In his talk, Travis Rieder argues that we must fill in this gap, and begin to show just how much specifically bioethics work needs to be done in this area.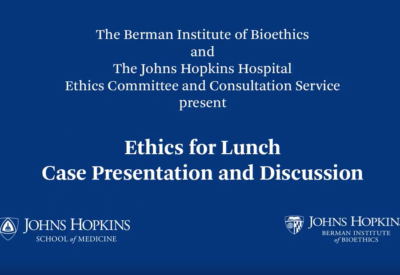 Ethics for Lunch Discusses Decision-Making Capacity and Mental Illness
The monthly Ethics for Lunch discussion used a case in which a young man with a complex history of mental illness is refusing treatment for a blood infection as the basis for a broader discussion of decision-making capacity and mental illness.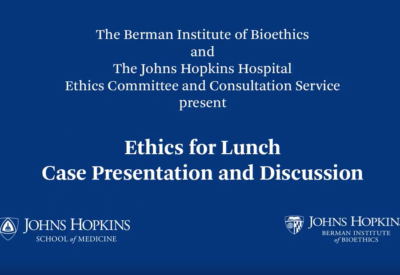 Ethics for Lunch Discusses Care of Transgender Patients
The monthly "Ethics for Lunch" discussed three cases involving transgender patients. The panel discussed the principle of respect for persons when it comes to transgender health care and explored issues of equity when aspects of routine care within the healthcare system can be viewed as harmful to patients in gender and sexual minorities.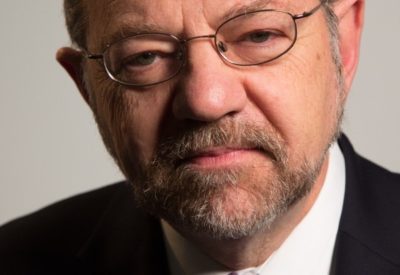 Penn Professor Jonathan Moreno launches Seminar Series
Bioethics is Advocacy: Is That So Wrong? Jonathan D. Moreno launched the Berman Institute's 2018-19 Seminar Series with his address, "Bioethics Is Advocacy: Is that So Wrong?" Moreno is the David and Lyn Silfen University Professor at the University of Pennsylvania where he is a Penn Integrates Knowledge professor. At Penn he is also Professor […]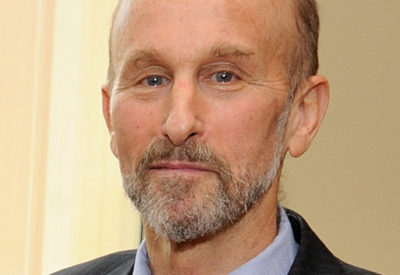 Berman Receives Transformational Gift
$15 million gift from Dr. Alexander and Vicki Levi to support the education and training of future leaders in the field of bioethics